Audi is counting more than ever on electromobility to ensure its development in the years to come. From 2026, the brand with the rings will only launch fully electric models on the world market. In addition, it will phase out the production of its combustion models by 2033. Based on this corporate strategy, Audi is now undertaking to prepare all of its factories for the production of 100% electric cars. To this end, it has just adopted the project 360factory. A holistic approach that places equal importance on profitability, sustainability and flexibility. The Audi 3060factory will also present Audi as an attractive employer, especially in the area of ​​production.
A project that relies on existing factories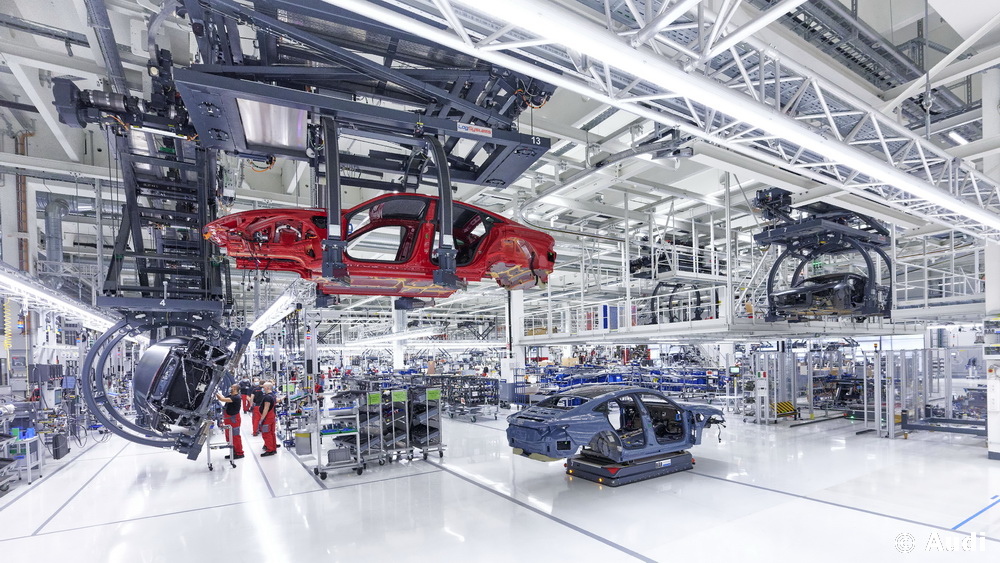 To develop its future production strategy, Audi intends to rely on its global production network. It intends, step by step, to commit all its sites to the future. Audi does not want to carry out pilot projects on new sites, but prefers to invest in its existing factories. Enough to make them as efficient and flexible as the latest generation factories. For Gerd Walkermember of the board of directors in charge of production and logistics: " This is sustainability in action – in economic, ecological and social aspects ". As Audi's first complete 360 ​​plant, the Ingolstadt plant will serve as a model for the transformation of production sites. The other sites around the world will approach the transformation step by step. While there is still a long way to go, Audi has already clearly defined the direction to take to get there.
360factory project: an ambitious roadmap
The 360factory project gives Audi an ambitious roadmap on the way to electromobility. By the end of the decade, all of its production sites worldwide will manufacture electric-powered models. Already, the sites of Böllinger Höfe in Germany and Brussels produce electric vehicles. From next year, the Ingolstadt plant will manufacture the Audi Q6 e-tron. Then, the production of fully electric cars will gradually start in Neckarsulm (Germany), San José Chiapa (Mexico) and Györ (Hungary). Finally, by 2029, all production sites will produce at least one 100% electric model. Audi only plans to build new plants where it will need additional capacity. Thus, with its partner FAW, it is building a factory in Changchun, its first in China. A factory where only fully electric Audis will leave the production lines.
The quest for greater productivity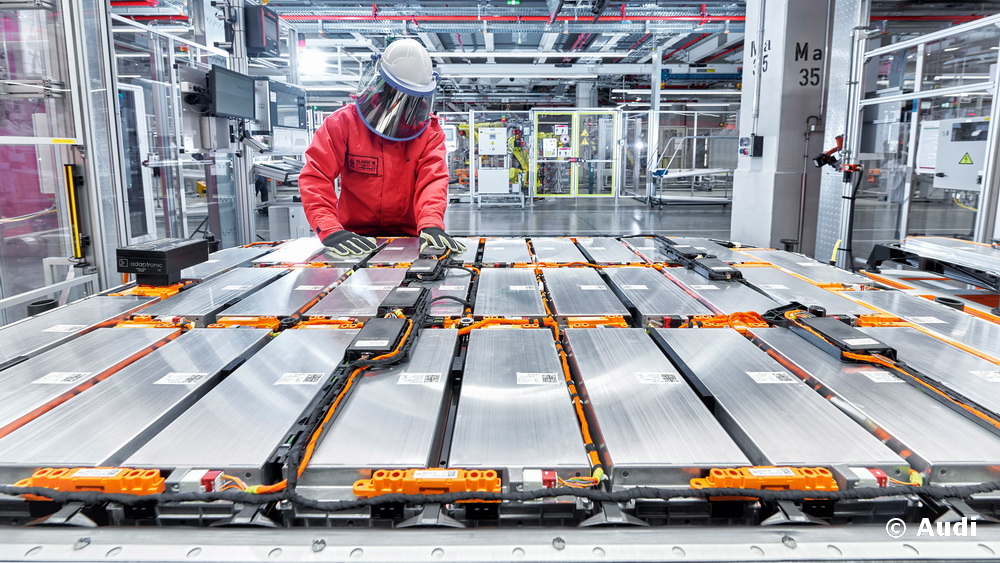 Converting its factories to electromobility is only part of Audi's vision for the production of the future. The manufacturer also wants to take advantage of this to make significant progress in terms of productivity and optimization. Investments for the production of the future should enable its factories to improve their profitability. To achieve this, Audi intends to halve the annual costs of factories by 2033. To do this, the brand intends to reduce the complexity of vehicles when it does not benefit customers. To this end, the development of the vehicles will take into account a streamlined production process from the first stage. The manufacturer will also continue to digitize production, in particular with the solution Edge Cloud 4 Production using local servers. In future, Audi will also use modular assembly. This new solution simplifies production while offering greater product variability.
More flexible and sustainable production
Besides improving profitability, Audi also wants to make its manufacturing processes more flexible. This is to be able to respond flexibly to fluctuations in customer demand or the production schedule. Thus, for example, the production in Ingolstadt of the new Audi Q6 e-tron will take place on the same production line as the Audi A4 and Audi A5. Electric models will then gradually replace combustion cars on its lines. In addition, the manufacturer is also seeking to reduce the ecological footprint linked to production. Its main objective is to make all its production sites carbon net by 2025. Its environmental program also focuses on resource and water efficiency. So by 2030, Audi wants to halve its environmental impact, particularly in terms of water risk and volumes of waste water.