The possibilities of Apple Watch Ultra offered to divers did not leave some of our readers unmoved, judging by comments that followed the announcement of the new watch. With the release of the watch today, a support page (not yet translated) has gone live, which gives a couple of details about the Apple-designed Depth app.
This app should not be confused with Oceanic+promoted by Apple during the last keynote, but made by Huish Ooutdoors and which will arrive soon.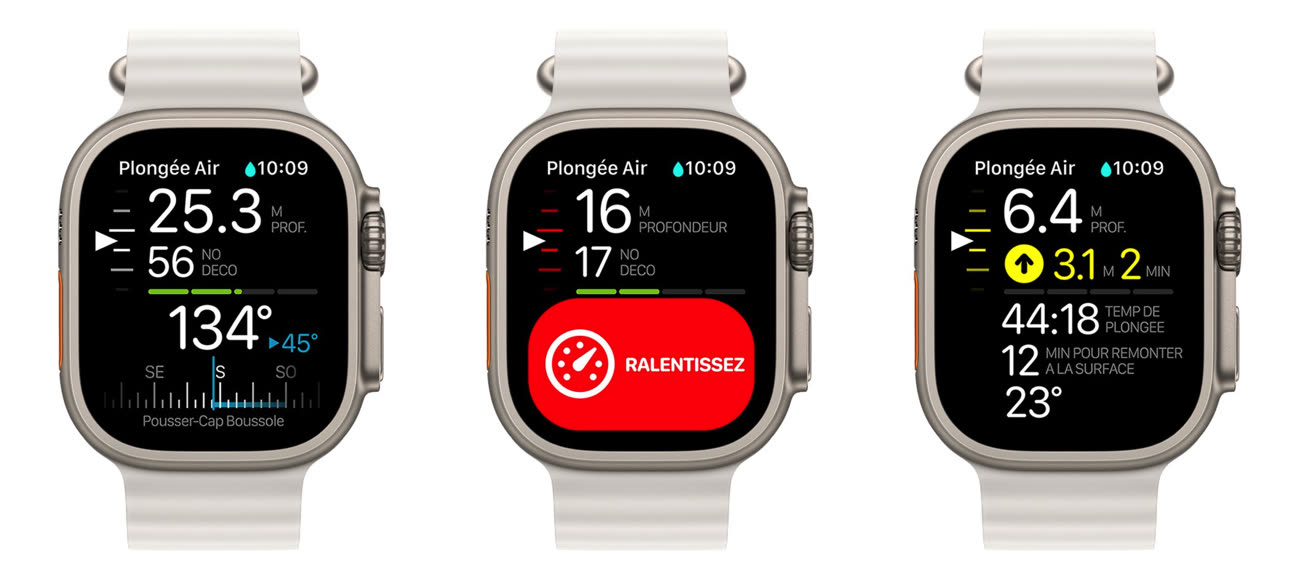 While Oceanic+ will try to turn the Ultra into a small dive computer, Depth has much simpler aims. It will mainly provide 3 information: the depth reached and the temperature of the water when you were in your diving session and the duration of it.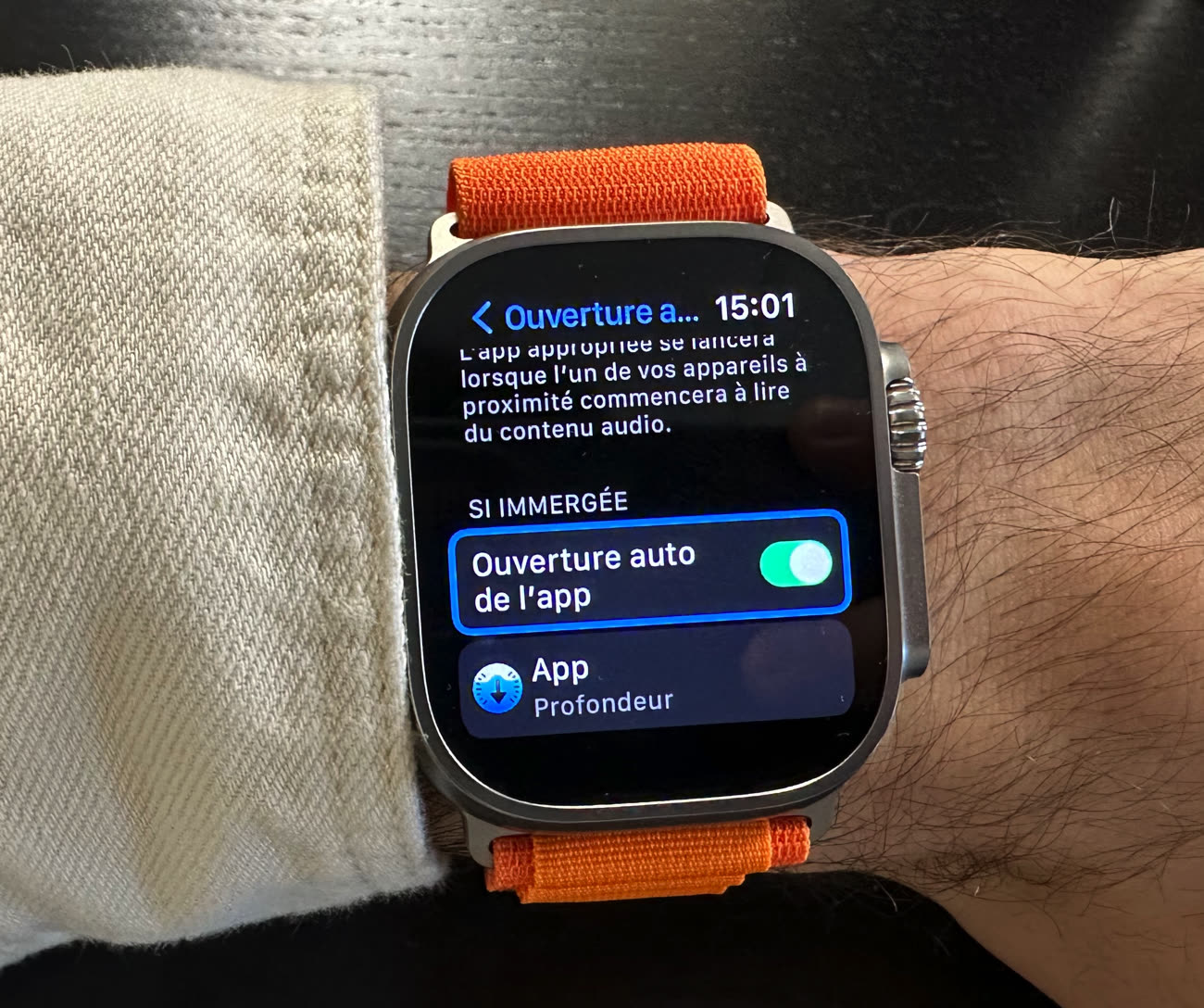 This app can launch itself when the Ultra is submerged to a depth of 1 meter. If we prefer manual activation, we can assign the new side button "Action" to its opening. As soon as the app is launched, water lock mode is activated and screen taps or interactions with the digital crown are ignored.
At the end of a dive, you will get a summary of your session with:
time spent underwater;
the maximum depth, measured up to 40 meters with an accuracy of 1 meter (beyond, the blue background of the app turns yellow to warn the diver);
the water temperature range
These last two pieces of information will be stored automatically in Health, with the usual chronological presentation.
Apple finally embellishes its explanation with a multitude of recommendations as to the use of this app with Ultra and the practice of diving. By emphasizing, as it has done since the beginning, the recreational nature of it (underwater swimming pool, apnea within a certain limit, free diving, etc.).
.