In November 2020, Studio Montazami (Orash Montazami) completed the construction of a tertiary complex (7,300 m²) in Illkirch-Graffenstaden (Bas-Rhin) for GA Smart Building. The new complex consists of an office building and a service building. Communicated.
The real estate complex is part of the master plan for the Illkirch innovation park, which today includes more than 15 buildings built by GA Smart Building.
The architectural project is designed as a landscaped ensemble which revolves around two buildings linked by a central lobby. The layout of buildings A and B gives exterior views, and lets cross the perspectives on the walks around which are arranged spaces of peace, a wild meadow and places of exchanges and conviviality.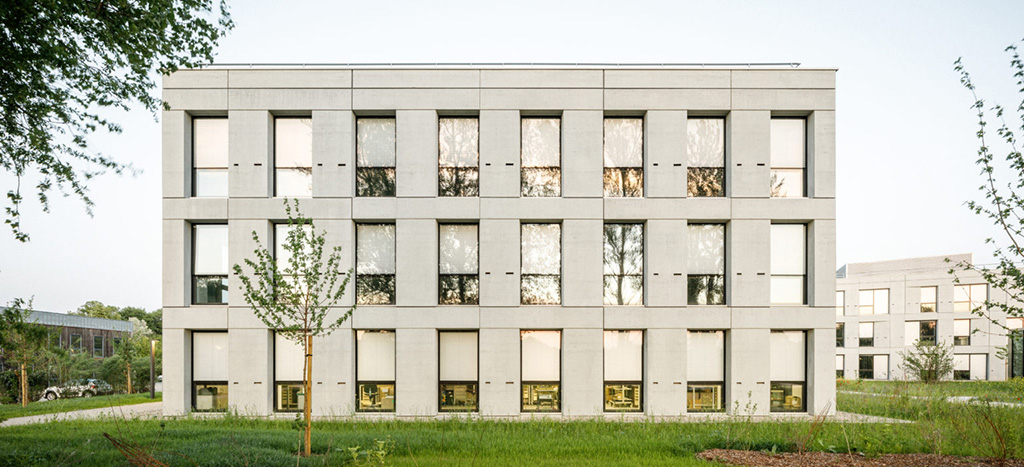 "We are studying different ways of looking at space, from the rational to the human. Contrary to a cloned and alienating universe, we wish to reinvent new multiple and sustainable places of life. Each of our decisions is guided by our responsibility towards the future, people and life. Our desire is to use the characteristics of our buildings to improve the quality of life, comfort and health » says architect Orash Montazami.
The architecture is made up of sculpted volumes, whose rhythm associated with waltzing movements creates a permanent dynamism. The facades vibrate and shape plays of shadows, discreetly ornamented with random punchings referring to computer punch cards.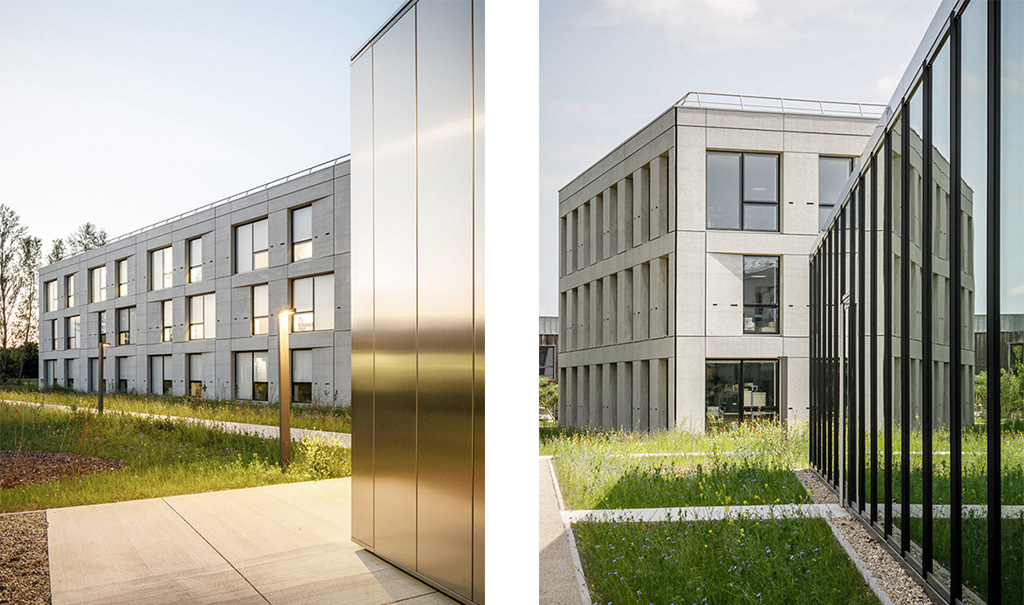 This architectural composition personalized by Studio Montazami makes it possible here to identify the DNA of the technology and IT sector of the user, but also of the companies of the Illkirch innovation park, while allowing the air intakes and discharges of the air treatment modules integrated in the facades. The large bays open towards the surrounding spaces.
The office floors benefit from large full-height windows that offer generous views towards the outdoor green spaces. The reception forum is located at the intersection of the 2 buildings, allowing the articulation between the two sets. Users and visitors pass through this place of life.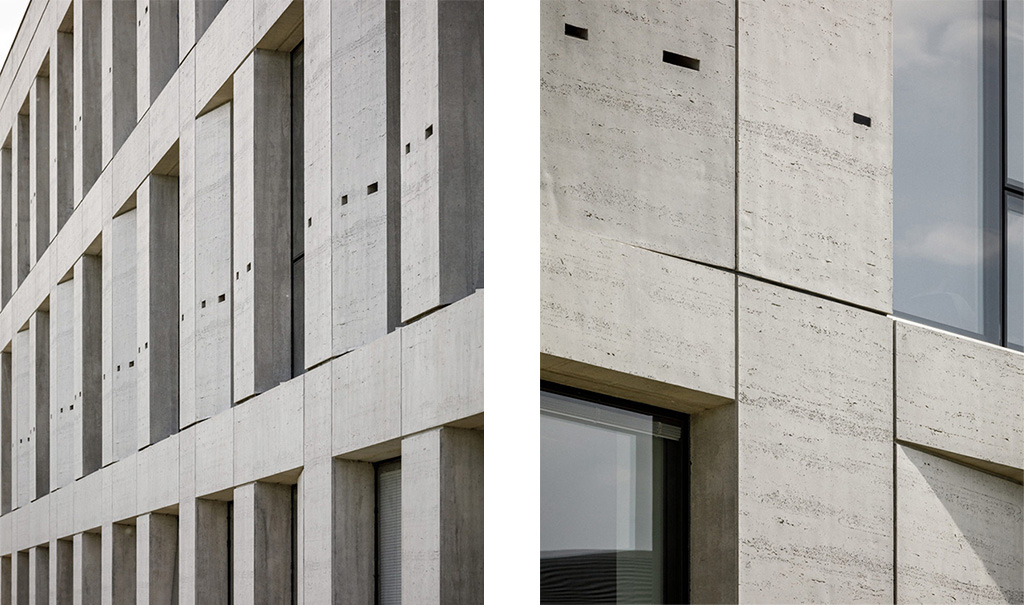 The reception pavilion with glass and brushed stainless steel facades creates transparency between the car parks and the heart of the green site, while articulating on the ground floor and first floor the flows and uses of the two office buildings.
This Alcatel-Lucent Enterprise forum is set up between the two buildings: it welcomes the public from the two entrance forecourts. It is a hybrid space of conviviality and reception where the history of the brand is also presented. On the first level of this reception building, a walkway provides an open-air connection between the two buildings around a large outdoor terrace.
The site also consists of a restaurant on one level in the heart of the island and marks the entrance to the campus. The glazed facades and brushed stainless steel cladding integrate with the architecture of the Campus and the landscaped environment with harmony, reflections and transparency.