iOS 16.2 is definitely a major update! Apple indeed comes to announce several important new features to strengthen data security. Probably the most significant is the end-to-end encryption of iCloud's Photo Library, Notes, and cloud backups. This means that Apple will not hold the decryption key for this information.
This higher level of protection will not be activated by default: you will have to go to the settings and activate the Advanced Data Protection option. Under the umbrella of this novelty, 23 categories of data will be encrypted end-to-end in iCloud, compared to 14 with the standard level of protection. By default, iCloud encrypts keychain passwords and health data end-to-end.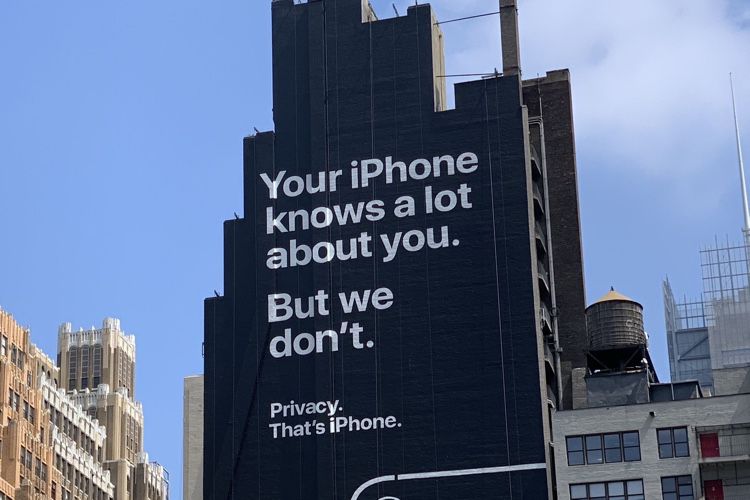 Encrypting iCloud backups, an end-to-end headache
In fact, the only categories of data that will no longer be end-to-end encrypted will be iCloud Mail, Contacts, and Calendar: this information must be interoperable with other third-party systems. For the occasion, Apple shares a study on " the rise of threats to user data in the cloud " at this address.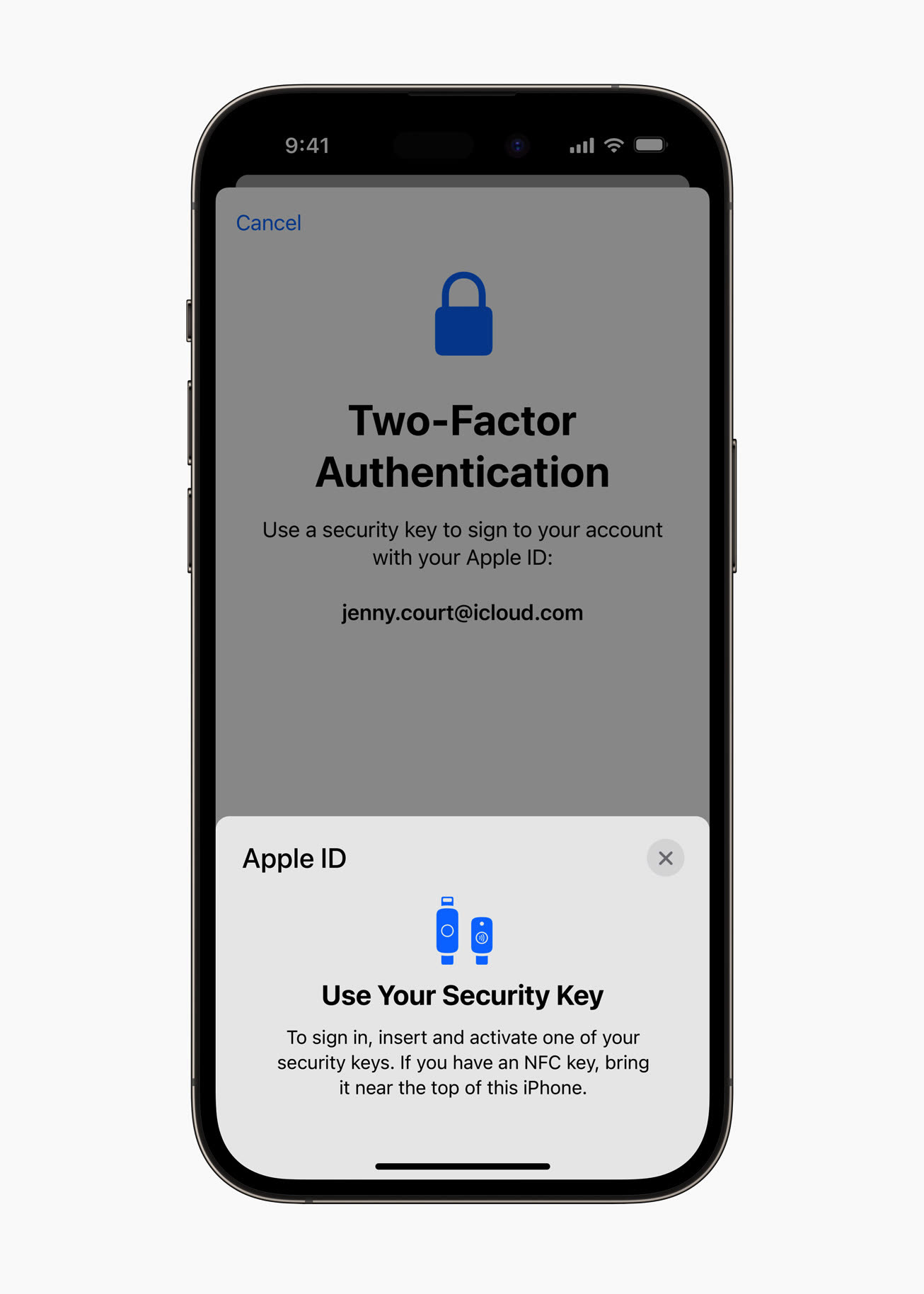 Another data protection feature, Security Keys. This reinforces Apple's two-factor authentication (2FA) system, inaugurated in 2015 and used by 95% of iCloud accounts. Security Keys is an optional additional layer of protection allowing the user to use a physical security key to access an account.
Finally, to ensure that you are talking to the right person in Messages, Apple offers an iMessage Contact Key Verification function: correspondents who have activated this function will receive alerts when a bad guy manages to penetrate the servers to insert a device to listen to encrypted communications.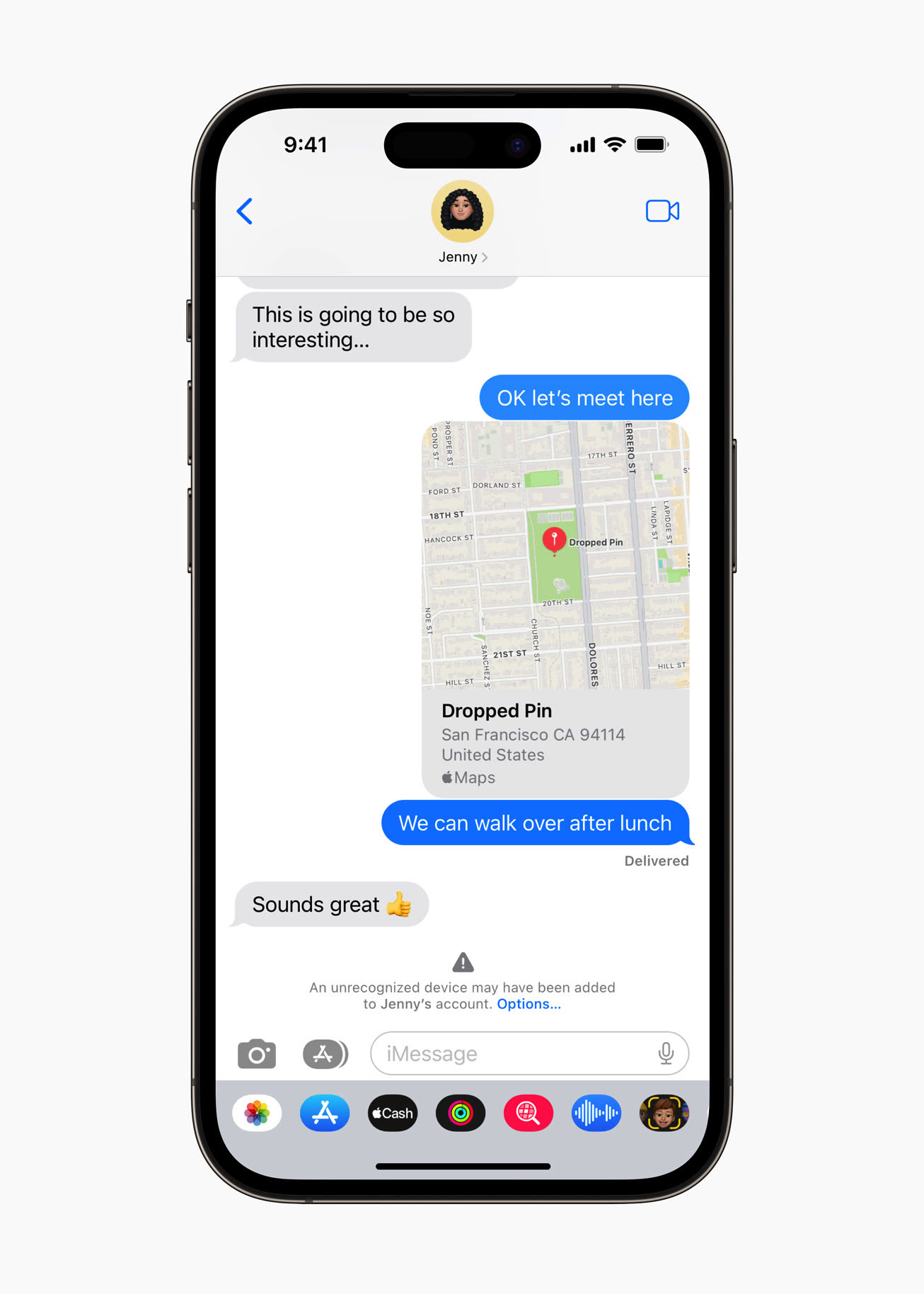 Users with this security enabled (Apple is targeting it for people facing extreme digital threats) will also be able to compare a contact's verification code in person, on FaceTime, or via a security call.
All these measures reinforce the arsenal led by Apple to better secure its devices, like the Isolation mode integrated into macOS Ventura and iOS 16.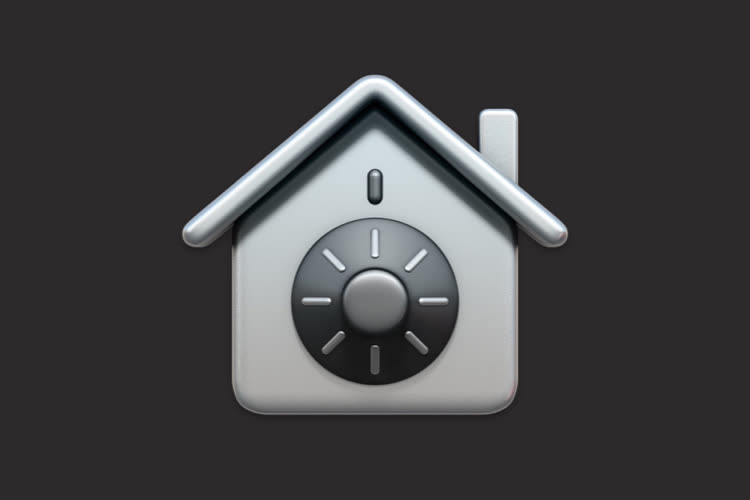 Should you activate the new Isolation mode to protect your devices?
.