Apple Arcade can boast of its catalog of more than 200 titles, the subscription gaming service really needs to watch its back. Netflix's mobile games offer, integrated into the subscription to the platform, is more and more attractive. In December, Netflix added Twelve Minutesa scary and creepy thriller adapted from a successful PC/console game.
Netflix is ​​getting an explosive new exclusive with the addition of TMNT: Shredder's Revengea beat'em up with old school graphics reminiscent of the arcade games of the 90s (those who rubbed shoulders with the excellent Streets of Rage 4 will not be disoriented). The ninja turtles are back in action against the odious Shredder and his band of thugs! The action is intense and the combos numerous to overcome the thugs who infest New York.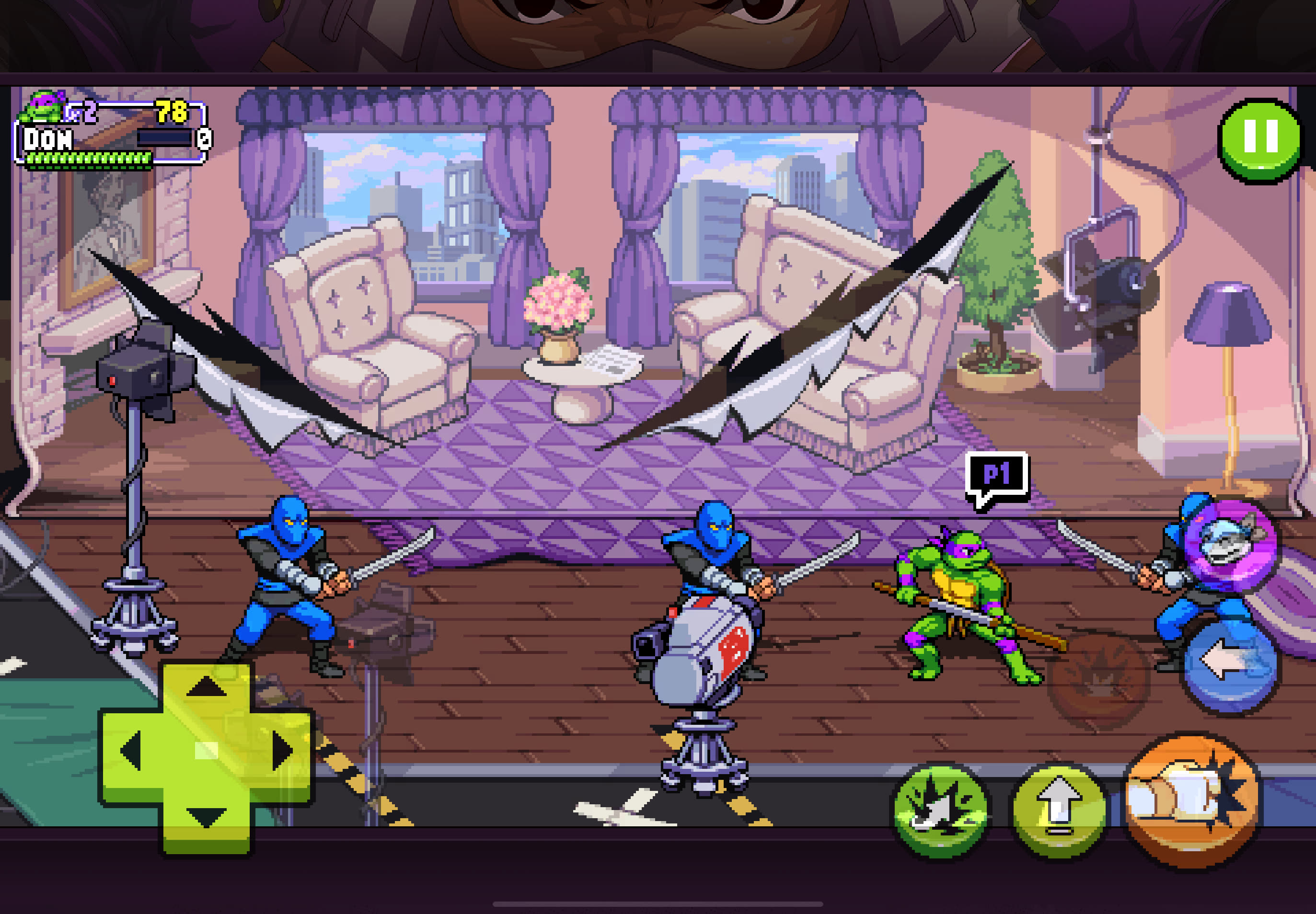 On iOS, the Playdigious and Dotemu game is remarkably adapted from last year's PC and console version. The title is playable on a controller, which will probably be the best way to practice the favorite weapons of our shelled heroes (other characters are playable, including April of course). There are also touch controls that do the job. The game in coop 4 players is possible, it goes through an internet connection (but not several on the same screen, each with his controller in hand or so I looked badly). Cross-play with Android players is also possible!
To enjoy the game, you must be a Netflix subscriber of course, and also have an iPhone or iPad with at least an A12 chip. The title does not display any advertisements and does not include any in-app purchases.
.