A technology and equipment fair (Techmart) on health and community medical care opened on October 27 in Ho Chi Minh City.
>> First automation fair in Hanoi
>> Exhibition on biotechnology in the food industry
>> Opening of the Techmart fair and the Day for innovative start-ups in the Mekong Delta
Opening of the Techmart on health and medical care in Ho Chi Minh City.
Photo: VNA/CVN
Organized by the Ho Chi Minh City Center for Science and Technology Information and Statistics (CESTI), the event showcases more than 200 technologies from 100 healthcare technology companies, associations, trade promotion offices .
According to Nguyên Viêt Dung, the application of digital transformation in the health sector is an inevitable trend that any health establishment will have to apply in the present and in the future.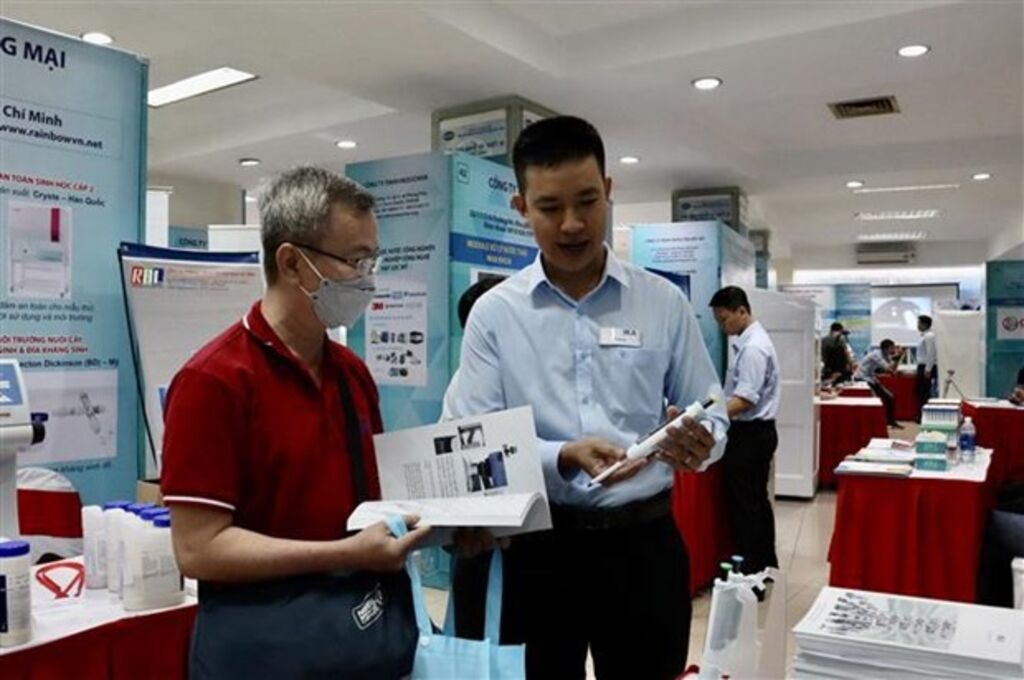 Technology and equipment showcased at Health Techmart 2022.
Photo: VNA/CVN
The Techmart in the field of health will focus this time on the introduction of new technological trends applied in hospitals, telehealth; health problems related to the aquatic environment; business management solutions in the pharmaceutical and medical fields.
During the event, thematic symposia are also planned on digital transformation in health, the treatment of medical wastewater. The event lasts until October 28.
VNA/CVN
.