New episode in the long and exhausting saga between Apple and Spotify. The launch of the new offer of audio books by the giant of the streaming is done in pain on the App Store. Apple has indeed rejected an update to the Spotify application three times, the latter being accused of wanting to circumvent the rules of in-app purchases.
Spotify opens its library of audiobooks
With the help of its legal team, Spotify has developed a process whereby the user can request to receive an email that will inform them of the means available to them to purchase an audiobook. Knowing that there is no question for Spotify to pay a 30% commission to Apple on purchases of this type of content, it is therefore up to the user to buy the audio book online.
Apple does offer a crest path that developers can take to communicate live, by e-mail, with their users. The latter can thus know the options available in order to pay for content outside the iOS app. That's what Spotify wanted to do for audiobooks, but Apple clearly didn't.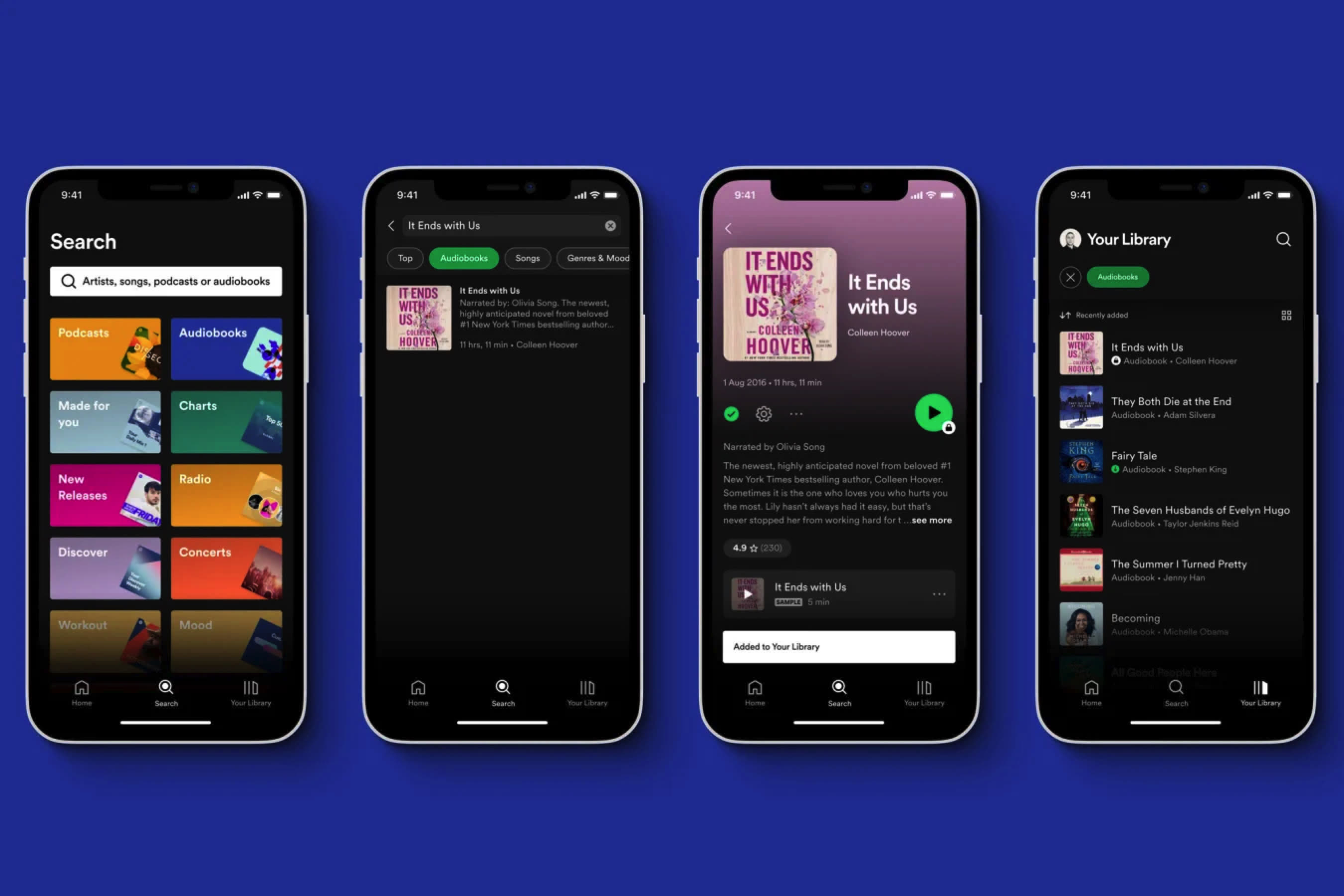 Spotify was however hopeful, Apple having initially authorized this novelty. But finally and in all opacity, the manufacturer closed the door. Now users who want to listen to an audiobook in the iOS app are presented with a " You cannot buy this audiobook in this app. We know it's not ideal. ".
An Apple spokesperson told the New York Times that the App Store has no objection to audiobooks in the Spotify app, but circumvention of rules regarding web links and text encouraging users to make purchases outside of the app is prohibited . It is likely that this new hitch will be of interest to regulators who want to open up the windows of the App Store.
.