Since this Thursday, December 1 in the morning, hundreds of Free subscribers have been unable to connect to the Internet. On Down Detector and on Twitter, reports are increasing. For the moment, the operator has not specified the origin of this failure.
If you're a Free customer and you've had all the trouble connecting to the Internet since this morning, don't worry. Indeed, you are not the only one in this situation. As can be seen on Down Detector, a site specializing in identifying the failures of the most popular services and apps, several problems are currently affecting the operator's network.
According to the bulk of the complaints, this failure mainly affects the Internet network. According to the hundreds of testimonials that flock to Down Detector but also on Twitter, unable to connect to the internet since this morning.
"No internet in Compiègne, hurry to solve the problem, there is the Morocco match", a user complains. "Same as Conflans Sainte-Honorine, no connection!" says another subscriber. "I live in Cergy, I don't have a mobile and home internet connection. Thank you Free", strikes another client.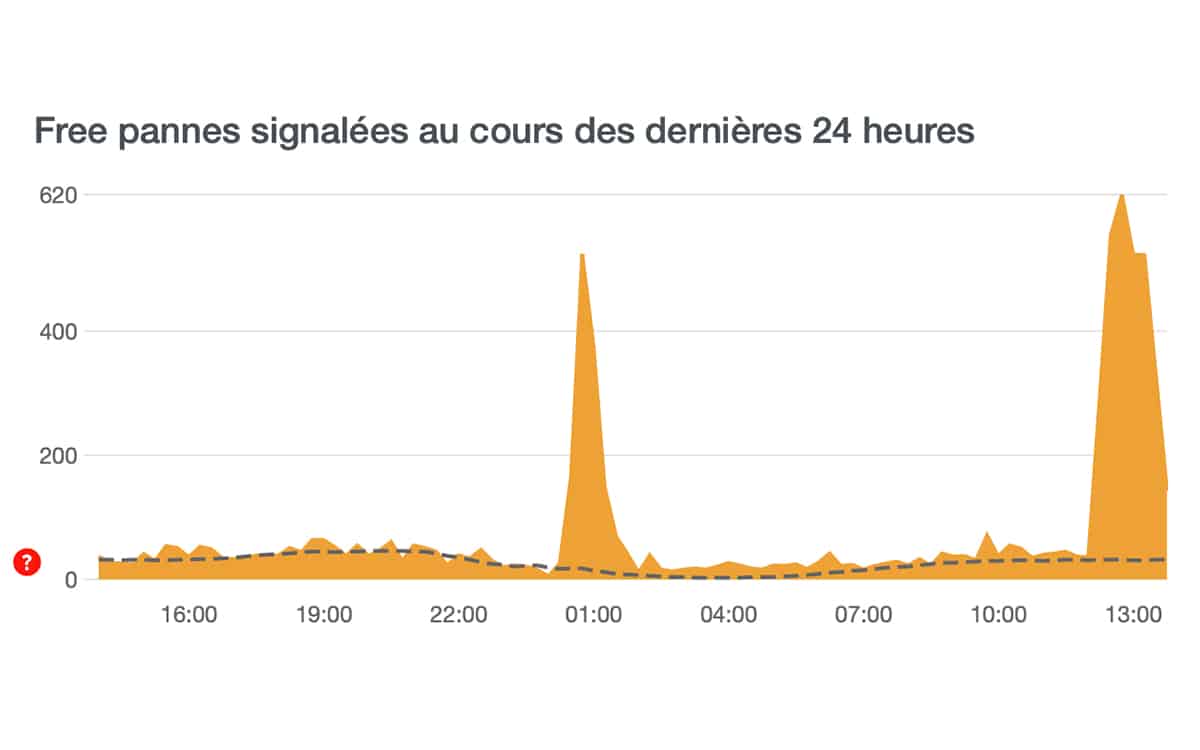 Also read: Free – what to do in the event of a breakdown or problem on the network?
The Internet Free network is down in the Paris region
According to the interactive map of DownDetector user reports, the complaints come mainly from the Paris region, but also from Marseille. For the moment, the operator has not yet officially spoken on the subject. In fact, it is impossible to know the origin of the failure or to know if the services will return to normal quickly.
On Twitter, the FreeMobile Assistance account simply invites each dissatisfied user to contact them by DM, specifying their identifier or line number. And you, are you concerned by these concerns? Tell us in the comments.
Anyway, this new breakdown is timely. In effect, Free recently launched Proxy, a local customer service intended to provide fixed and mobile subscribers with troubleshooting in just 15 minutes. This is an opportunity for the operator to demonstrate or not the effectiveness of its new service. As a reminder, 67 Free Proxy teams are active in France, and Free hopes to double these numbers within a year.