Capcom is marketing a Gold Edition of Resident Evil Village, which allows you to discover the Winters extension, centered on the character Rose. We played there before Halloween.
The genre of horror, no matter what work it spawns, has codes that are hard to escape. Among the symbols that come up regularly are the dolls. These toys normally intended for children have a frightening we-ne-sais-quoi that inspires the masters of horror. The Winters expansion of Resident Evil Villageavailable since October 28, 2022, uses the dolls to scare at a time when we celebrate Halloween. It's quite clever.
More concretely, this DLC is a disturbing experience, stuck between two faces. On the one hand, there's everything we hate about Resident Evil – the boat action part and the failed bosses in mind. On the other, there is everything we appreciate from Capcom's cult license – the gloomy atmosphere, the few puzzles, the craftsmanship. In less than three hours, this additional content alternates between excellent and passable. For a Halloween party, it's perfect.
Everything we love and hate about Resident Evil is in the Village DLC
Paradoxically, the Winters extension of Resident Evil Village is sometimes closer to Resident Evil than Resident Evil Village (a defect that we noted during our test). It must be said that we play a teenager, certainly endowed with superpowers, but who does not claim to become a bulwark against monsters. She's lived as an outcast all her life and simply sets off in search of a way to live a more normal life – revisiting some of the environments seen in the original game (including the must-see Dimistrescu Castle). After all, Capcom has mastered the art of recycling like no other.
In any case, we appreciate going back to the doll's house already seen in Resident Evil Village — and above all, the scene of the most striking portion of the game. This is still the case in Winters. We find the best puzzles and the best mechanics (we loved playing "One, Two, Three, Sun" with dummies capable of one-hit kills). It's just a shame to have to deal with a much less interesting first part, whether in terms of horrific potential (despite the hard work on the sound design) than gameplay.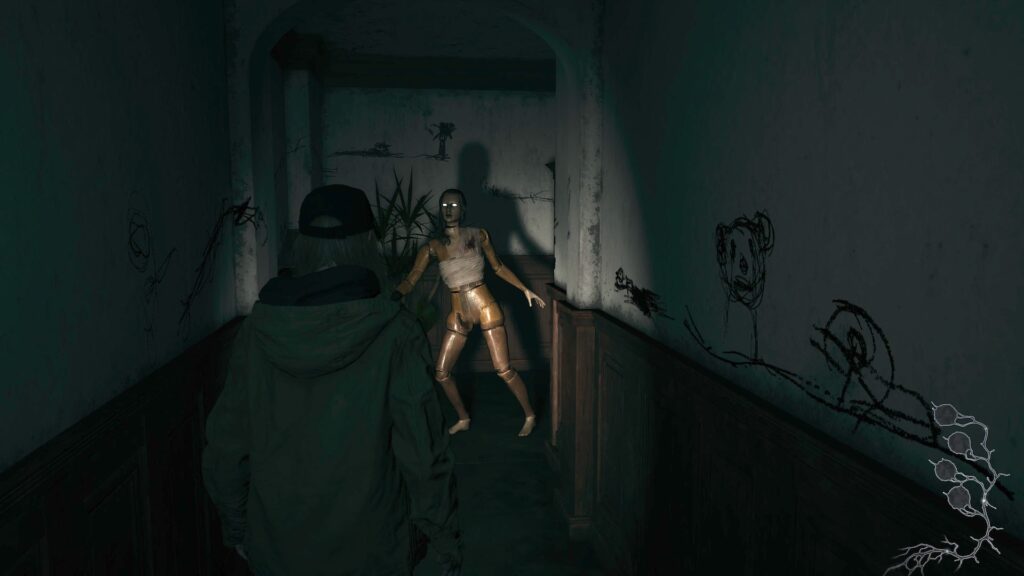 Just can we appreciate the special skills of Rose, able to temporarily stun enemies and open passages blocked by a disgusting mold. For Capcom, this is an opportunity to introduce a new type of grass. Another unique ingredient: she is helped by a mysterious voice, who calls himself Michael. In this way, the Winters DLC breaks the fourth wall by giving clear directions to players. Apart from a few slightly complicated portions, this extension does not offer an insurmountable challenge – whether for the reflexes or the brain.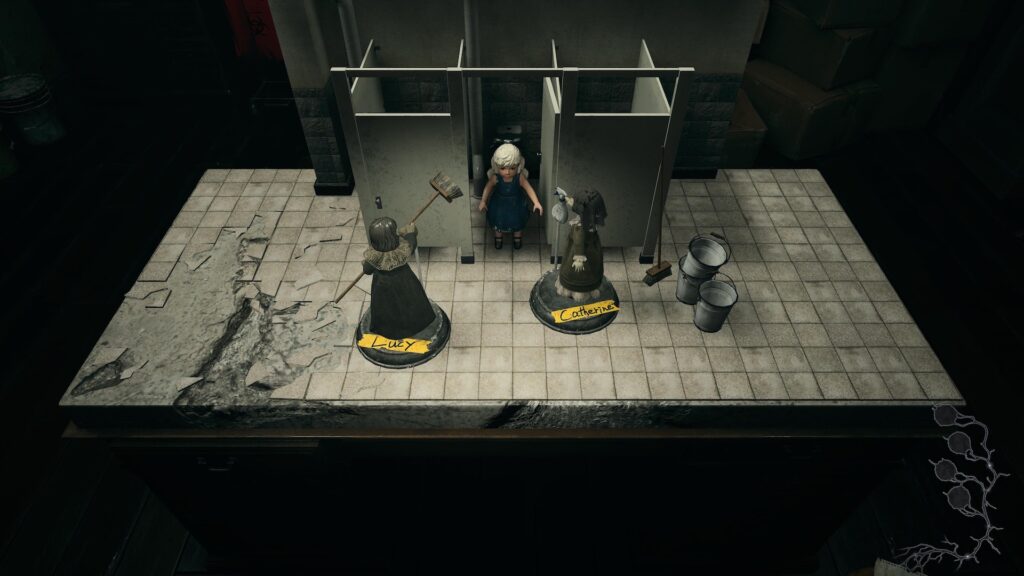 A little message to fans: don't expect thunderous revelations about the Resident Evil universe from this little scenario lasting a few hours. It's a universe whose plot we've been struggling to follow for several episodes now (including the canonical ones). Some will be delighted to discover a little more about Rose, who is none other than the daughter of Ethan, hero of Resident Evil 7: Biohazard and of Resident Evil Village. Yes, it is her, the six-month-old baby who is kidnapped at the very beginning of the eighth opus. The infant has grown well since – unlike a saga that is treading water on certain elements that deserve to be dusted off. In this extremely condensed format DLC, she is saved by scary dolls.
Some links in this article are affiliate.
We'll explaine everything here.